Special promotions are tailor-made marketing initiatives addressed to a very important target for large-scale retail channels: the target "Families With Kids" (FWK).
These initiatives are related to special events such as sports events, the release of a highly anticipated new film at the cinema, the launch of a new product for a particular brand, etc.
Special promotions are always characterised by a high level of interest and engagement by children who influence their parents' spending habits, creating a positive word-of-mouth effect amongst children of the same age, thereby helping the success of a promotion.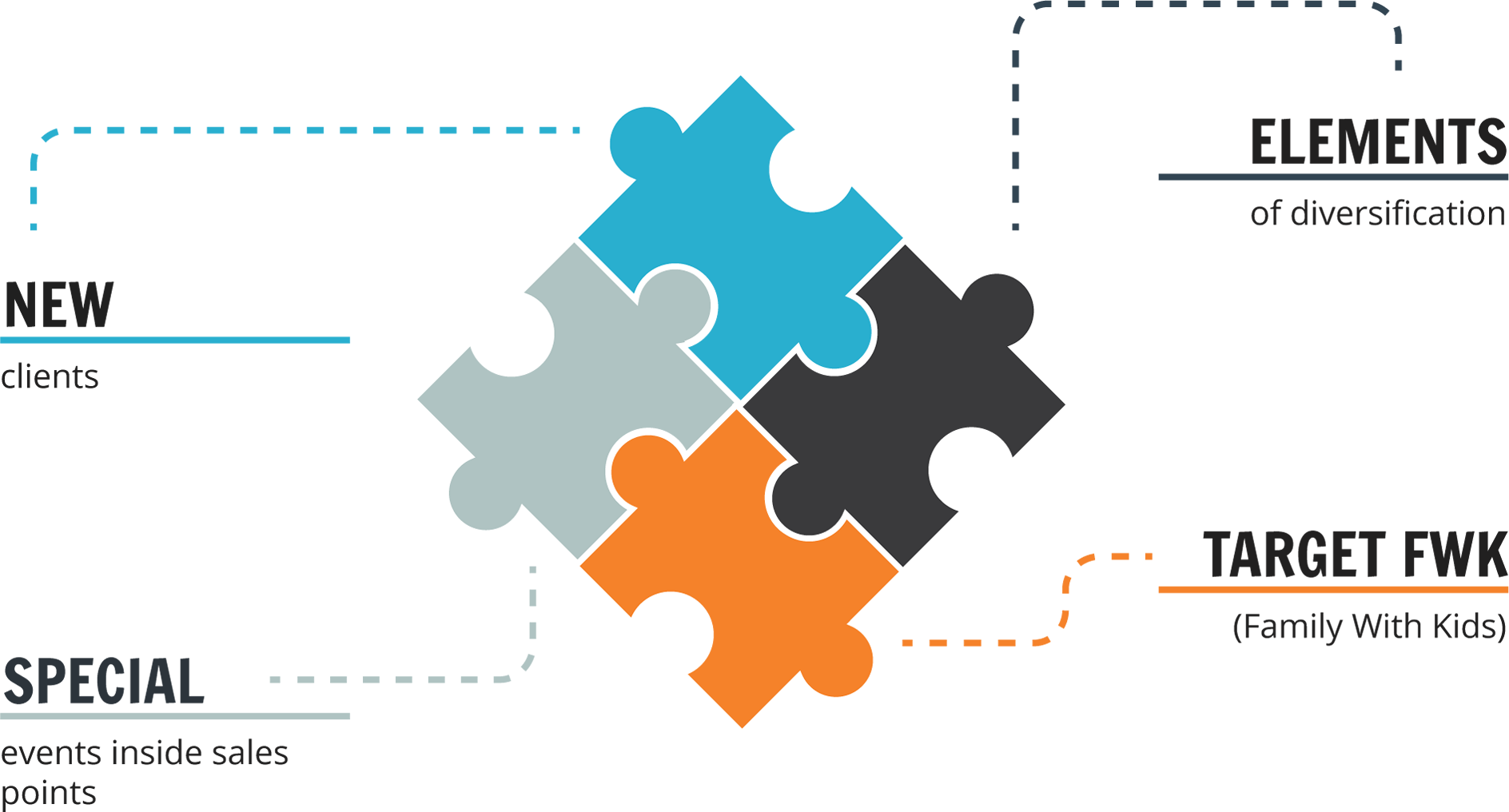 Have you got an idea?
Do you want to organise an innovative marketing initiative for your most loyal customers?